All of our professionals at Raymond G. Cavaliere DPM, FACFAS maintain the highest levels of accreditation and pursue ongoing education to stay abreast of the latest trends in podiatry.

Dr. Raymond G. Cavaliere
Dr. Cavaliere is a graduate of Queens College, NY. He r eceived is Doctorate of Po diatric Medicine degree at the New York College of Podiatric Medicine. Post-graduate residency training was performed at Doctors Hospital in Atlanta, Georgia where he spent three years training in foot, ankle, and leg surgery.
Dr. Cavaliere is board certified in Foot and Ankle Surgery by the American Board of Foot and Ankle Surgery. He is a Fellow of the American College of Foot and Ankle Surgeons. He is an associate professor of Surgery at the New York Collge of Podiatric Medicine.
Dr. Cavaliere is a contributor to multiple textbooks in foot and ankle surgery and has authored numerous articles.
Dr. Cavaliere has been in private practice since 1985. He is in a "solo" practice, providing personalized care, at one location.
He currently is a member of the wound healing center at Mount Sinai Beth Israel Medical Center. He has hospital appointments at Mount Sinai Beth Israel Medical Center and New York Downtown Hospital.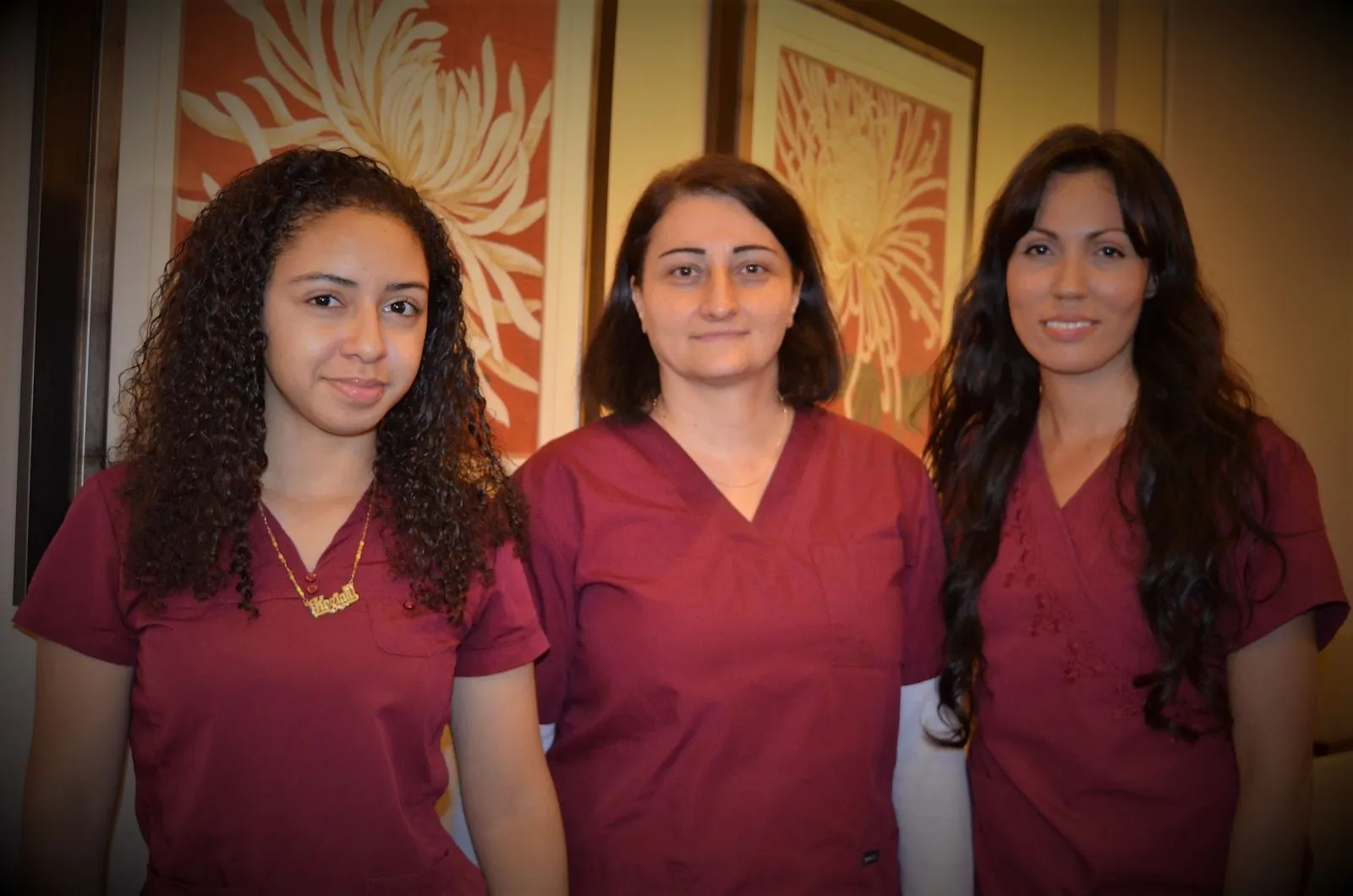 From Left to Right: Keziah and Ellada are both Certified Medical Assistants. Ellada is also a certified X-ray Technician and is currently studying to become an RN. Aracelis, our office manager is an RN and is currently studying to earn her Bachelor's in Nursing.